Concurrence of duties occurs when someone is employed as a business manager while at the same time being a statutory body (or a member of a statutory body) of the same company. In the fifth edition of the virtual course in the HR HOT ISSUES project, you will learn about the risks of concurrence of duties for managers and companies and how to deal with them effectively. You will also learn how to set up the contract so that managers don't lose the legal certainty of severance pay if they terminate their employment and sign an agreement on performance of office.
 
You can buy the fifth edition of the virtual course by clicking on the link under the short video. Although the videos are available only in Czech, we will be happy to get in touch with you if you are interested in learning about this topic in another language.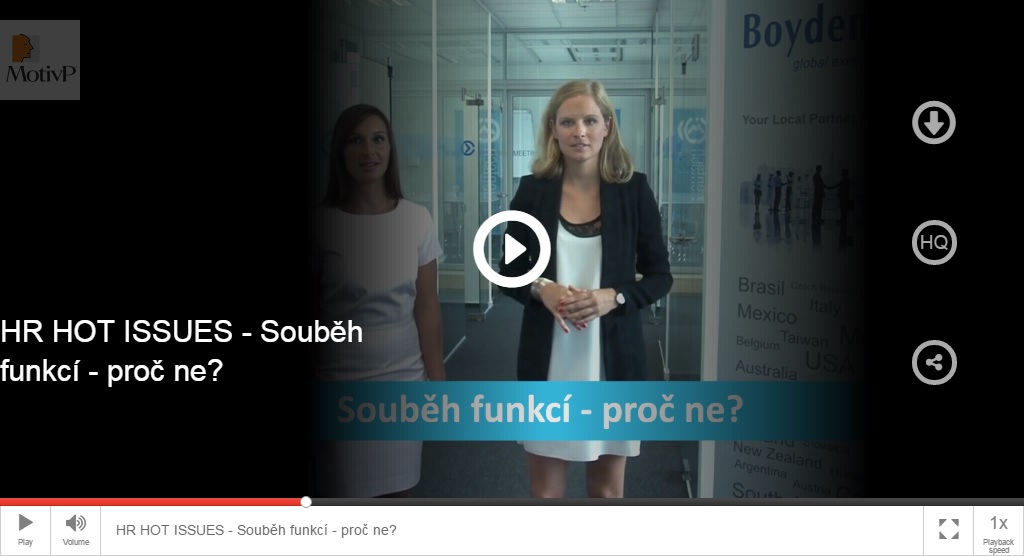 More about the project:
Rentsch Legal in cooperation with the Prague office of Boyden Executive Search and the MotivP agency have prepared an interesting project for you entitled HR HOT ISSUES, a series of videos intended mainly for HR officers and managers, but also everyone who deals with everyday HR questions.
These on-line, brief and practical videos present the lifetime of an employee in the company, both from the point of view of an HR officer and a lawyer.