Rentsch Legal expands its team. Two new lawyers joined the team in September 2015: Štěpán Kleček (attorney-at-law) specializing in corporate law and M&A, and Jan Píza (associate).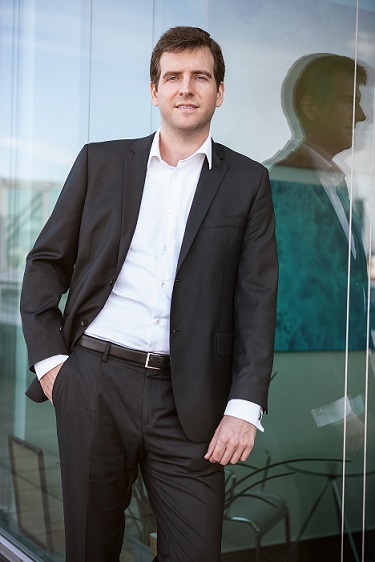 Štěpán Kleček is here to support the firm's expansion and to strengthen its legal services team, especially the corporate law practice, and to develop cross-border M&A projects. He brings with him years of experience in these areas from his previous position at PRK Partners, where he focused mainly on corporate law, M&A and real estate transactions, and was the lead attorney on many significant transactions.

Born in Canada and living in Prague since 1995, Štěpán graduated from the Faculty of Law at Charles University and the Faculty of International Relations at the University of Economics in Prague, and was admitted to the Czech Bar in 2010. In 2012 – 2013 he was a legal consultant at a European investment bank in Luxembourg for financing development projects in the Czech Republic. His mother tongue is both Czech and English.
"I am very happy that Štěpán has joined us. Thanks to his experience he will significantly strengthen our team, allow us to carry out our projects more effectively and bring our clients even higher value," said Rudolf Rentsch, founding partner of Rentsch Legal.
"Rentsch Legal allows me to be close to clients, to understand their needs and provide effective solutions," added Štěpán. "I believe that with this approach I will be able to support the growth of Rentsch Legal both in terms of expertise and clients."
Jan Píza graduated from the Faculty of Law at Charles University in Prague this year. He also attended a student exchange program at the University of Queensland in Australia and was actively dedicated to a number of Czech and international students' projects and workshops.
As a paralegal he focused mainly on the corporate law agenda, in which he will now continue as an associate. Jan is fluent in English, French and German.
Rentsch Legal is a boutique law firm that advises strategic and financial investors. In this area the firm cooperates closely with Sauter Rentsch Investments, a private equity and venture capital advisory services firm. It also provides legal advice to clients on day-to-day business activities, while remaining a boutique firm in accordance with the philosophy of practical business-oriented legal advice tailored to specific client needs.